Learn how to make the pumpkins and ghosties for my Halloween fun cake! Everything about this, I just love! It will make such a fab centerpiece for any Halloween related shindig you're having.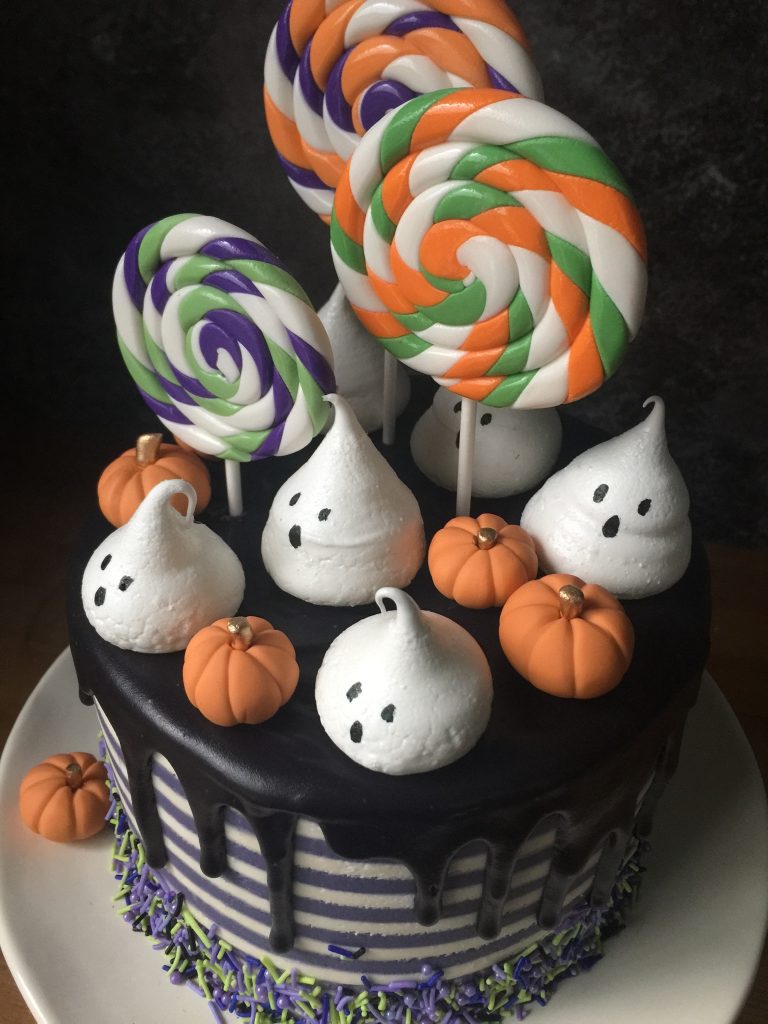 To learn how to do the lollipops , click here. To put everything together, click here!
cute little pumpkins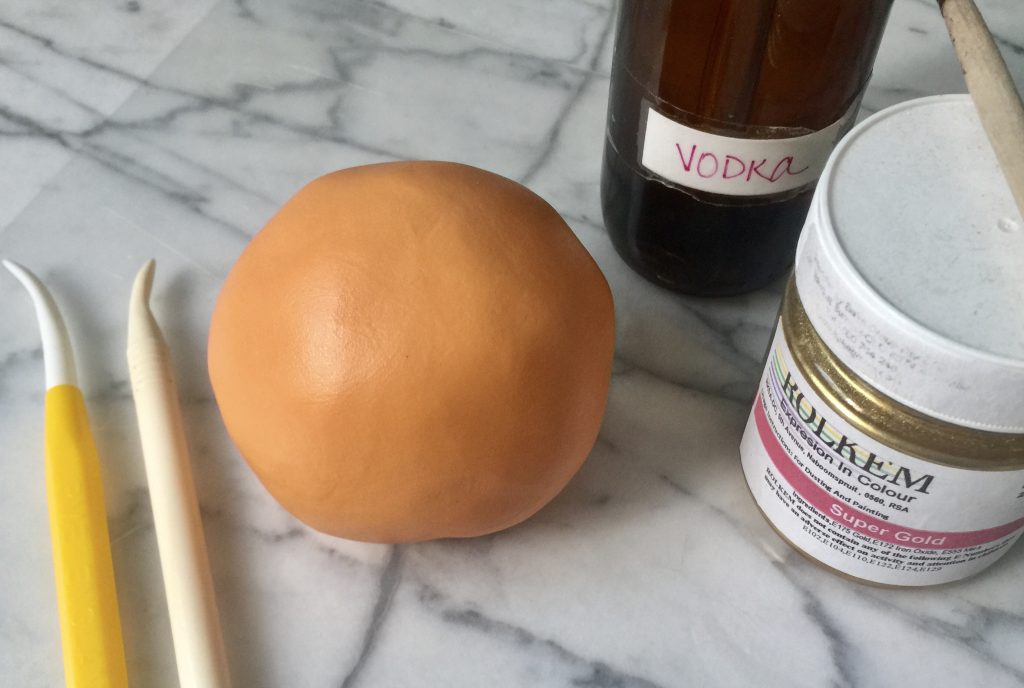 you'll need:
orange fondant
vodka or everclear, paintbrush
For each pumpkin, roll a bit of fondant into a ball. With the dresden tool, score deep lines from top to bottom, rolling the ball rather than dragging the tool.
With a pointy sugar shaper, make an indent for the stem. Roll a little bit into a cone shape and stick it with a bit of water. You can use brown or green fondant, or paint the stems gold with luster dust mixed with vodka.
wee meringue ghosties
Whip up 4 egg whites or 1/2 cup pasteurized whites from a carton with 1/2 teaspoon cream of tartar. Once it froths up a bit, gradually sprinkle 1 cup sugar in and whip until stiff.
A note about egg whites: I used whites from the carton this time since I didn't have a good use for yolks at the moment. That works well *but* you can see in the photo that they crinkled up a bit overnight. It doesn't really bother me but if you want yours to be perfect, I think using fresh whites helps with that.
Fill a piping bag fitted with a big round tip, and pipe little blobs out onto parchment paper or a silpat mat. A big part of the cuteness is the variation, so don't aim for perfection! Bake at 200 degrees for an hour and a half, and leave in the oven with the door closed overnight.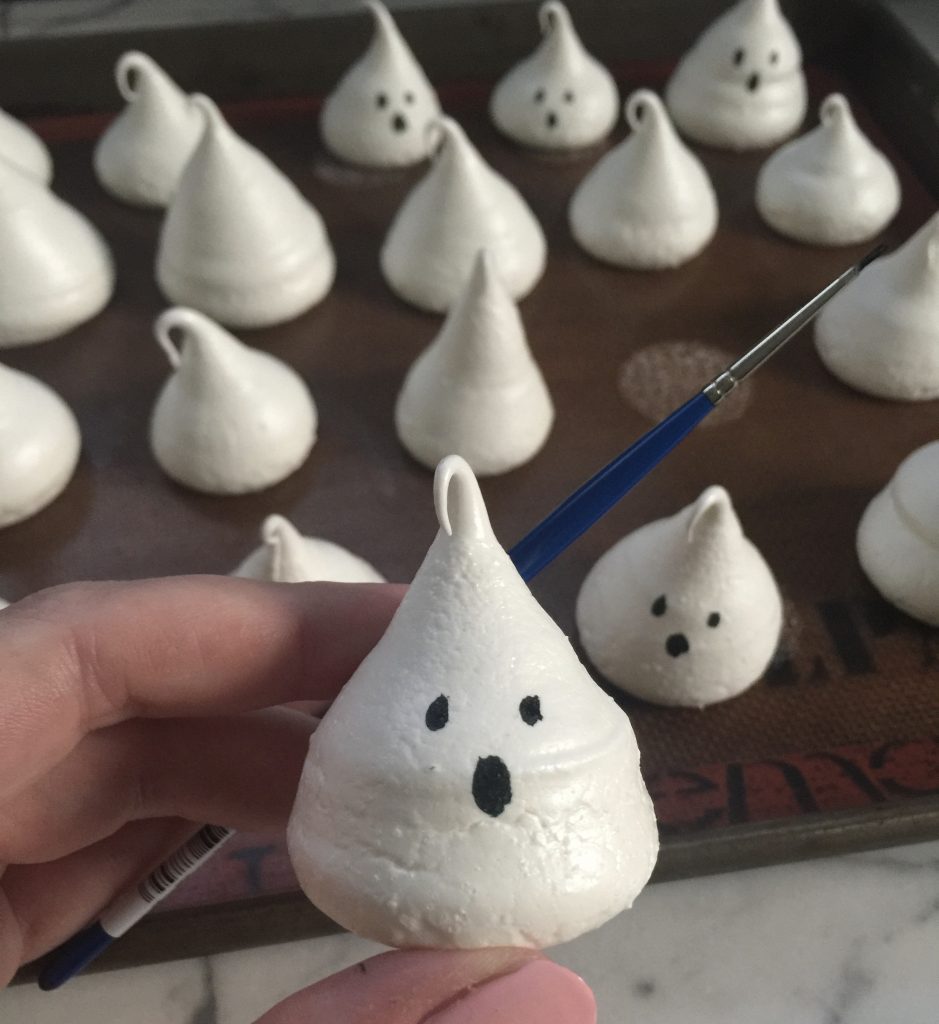 Paint little faces on with black food coloring mixed with vodka or everclear.
That's it! You have adorable little pumpkins and wee meringue ghosties to make your Halloween cakes the cutest ever!