The things I can't live without in my studio! I'll keep adding things as I think of them.
I'm completely self taught except for the classes I've bought from Craftsy…they have soooo many and every one I have was a *great* value. They've changed to a subscription service, so you can watch any class they have…which is amazing. Everything you could possibly want to know about cake decorating, plus a million other arts and crafts. In short, I highly recommend!
Kitchen Aid mixer. I've always had one, always will!
Hamilton Beach commercial mixer. I've used the *heck* out of this baby for 15 years..it's 8 quarts so I can double batters and make lots of buttercream at once. Highly recommend!
I loooove my Mason Cash mixing bowls.
Tapered palette knife. If I had to choose one thing, I'd say I pick this up more often in a day than anything else. The thin flexible blade allows me to pick up delicate things, I can cut with it, I just use it constantly!
Fondant. For covering cakes, simple figurines, endless decorating uses.
Gumpaste. Mostly for flowers, but also for anything that needs extra elasticity and thinness (like bows).
Cake Boss Ribbon Cutter. I waited waaaay too long to grab one of these beauties- it adjusts easily and works like a charm. Make even strips of fondant in a jiff.
Sturdy Turntable. The number one most important thing to simplify the frosting process.
Offset Spatulas. Number two necessity for frosting ease!
Sugar Shapers. These weren't around when I started, so I bought individual ones made for clay at the art store, and I still use those. But if I was starting out today I'd get this great set.
Piping bag and tips. For inscriptions, borders and flowers.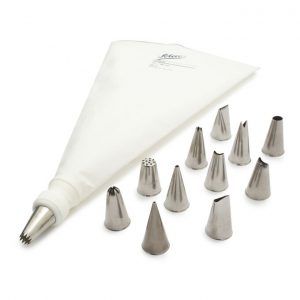 Magic Line cake pans (my favorite brand; they come in all sizes).
Bench scraper, for straight sides when frosting.
Silpat baking mats. A great non-stick baking surface.
Rolling pin. I find this French style easiest to use, and so beautiful!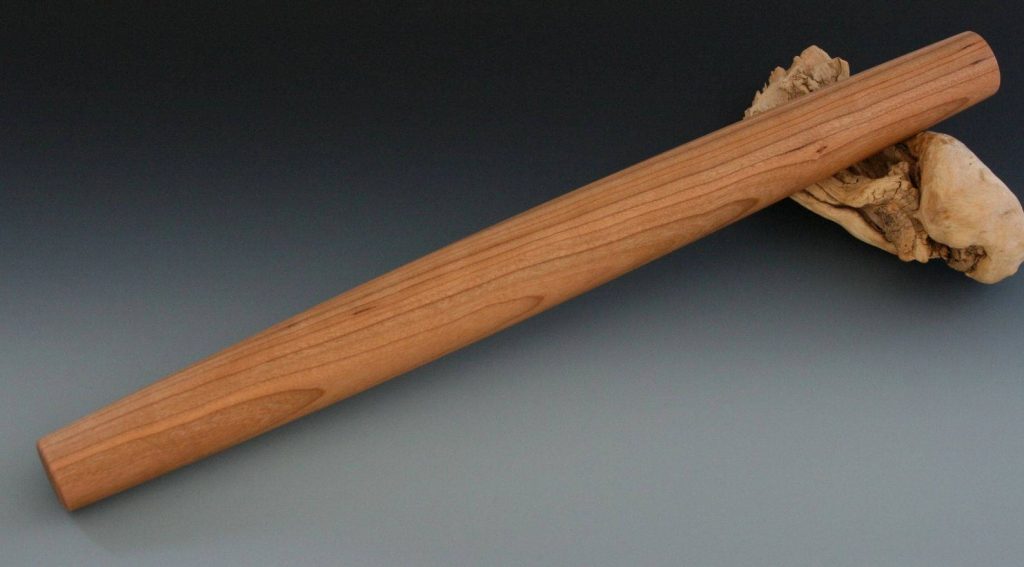 Dresden modeling tool by PME. I use this constantly!
I
Pizza cutter, for trimming fondant around the base of cakes.
Small pastry cutter, for cutting all fondant except around cakes (the bigger blade of a pizza cutter works best for that).
Fondant smoother: crucial tool for finishing fondant on cakes.
Gold lustre dust, for bling! For best results, mix with everclear to the consistency of heavy cream, and paint with a soft brush.
Gel food colors. I like to use colored fondant for deep-colored fondant, but for pastels and buttercream, gel colors are perfect.
Round cutters. It's amazing how many things I use these on!