Join me in making this adorable kawaii (redundant, I know) chewie! Perfect for any Star Wars fan, but this simple technique can be adapted for many characters.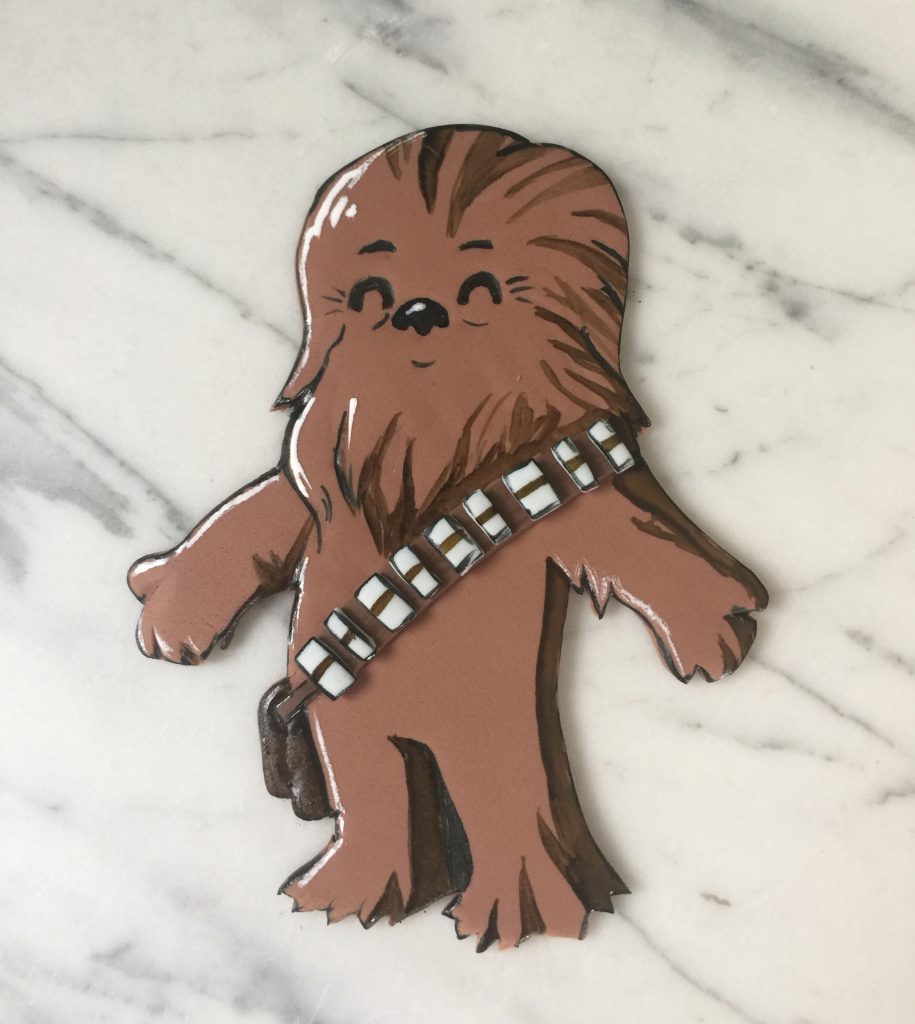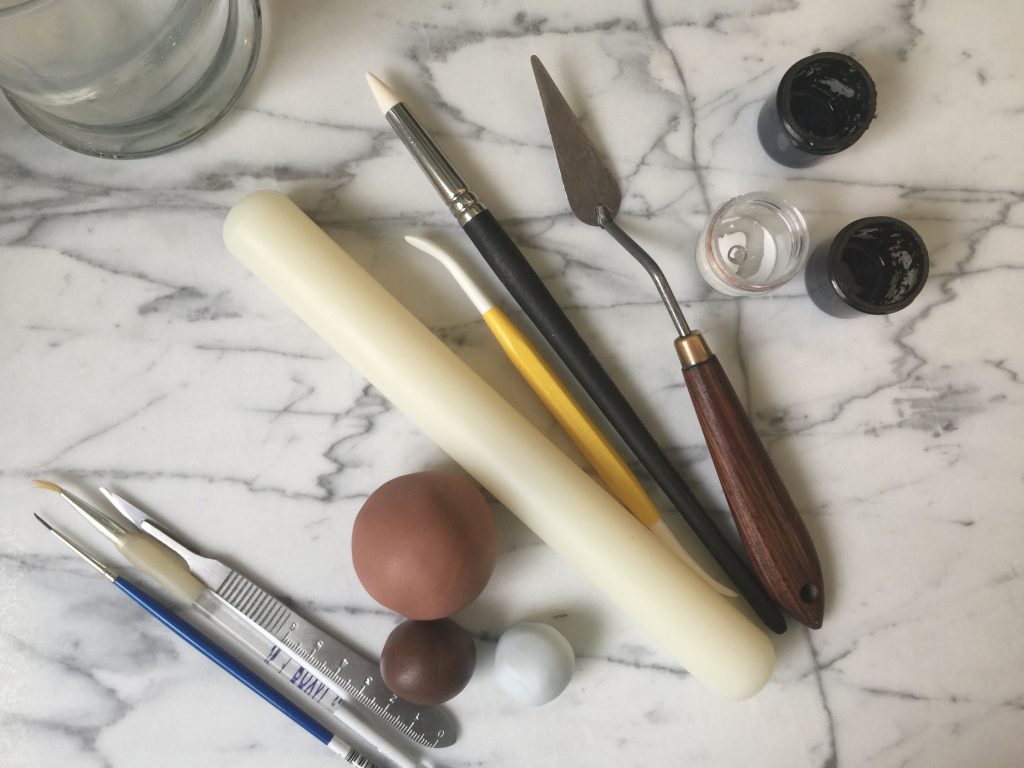 you'll need:
Chewie clip art
fondant (medium brown, dark brown and grey)
scaplel or x-acto knife
foam tipped sugar shaper
black and white food coloring, vodka to thin
Roll out some medium brown fondant and lay the drawing on top. Firmly and carefully run the dresden tool along all of the lines you would like to impress in the fondant.
Protect your work surface (I use a clear plastic cutting mat) and carefully cut out the shape, along the impressed guidelines. Pull away the excess fondant.
Using your fingertips, sugar shapers and the dresden tool, smooth the cut edges and emphasize angles and fur details.
Roll out a bit of dark brown fondant, and lay the drawing over it to outline the ammo thingie (I didn't get a photo of that step but it's in the video sorry!). Cut it out along with the smaller bit of purse strap. Attach both with a teeny bit of water.
Roll out a bit of grey fondant, again lay the drawing over to outline a strip the appropriate length and width for the cartridges. Cut it into little sections and attach them along the strap with water. Use the palette knife to straighten them.
Paint the brown fur details, then the black lines, and as a final touch the white highlights.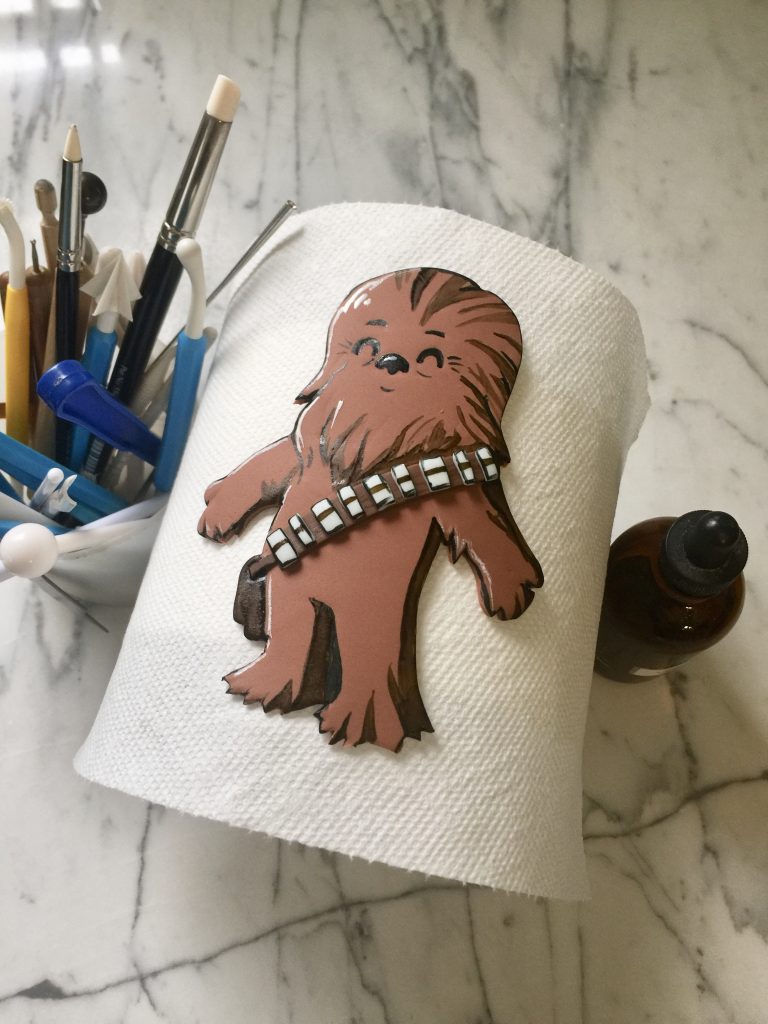 If you'd like him laying flat on top of a cake he's done! But if you'd like him to be curved (to place him on the front of a cake), use a cake dummy in the same diameter as the cake you're doing. Put paper toweling over it and lay him on that, stopping it from rolling with whatever's handy. Leave overnight.
Happy baking!!