These easy lollipops and streamers are some of the most fun things to make ever! And they're a quick and easy way to add fun and movement to lots of different designs.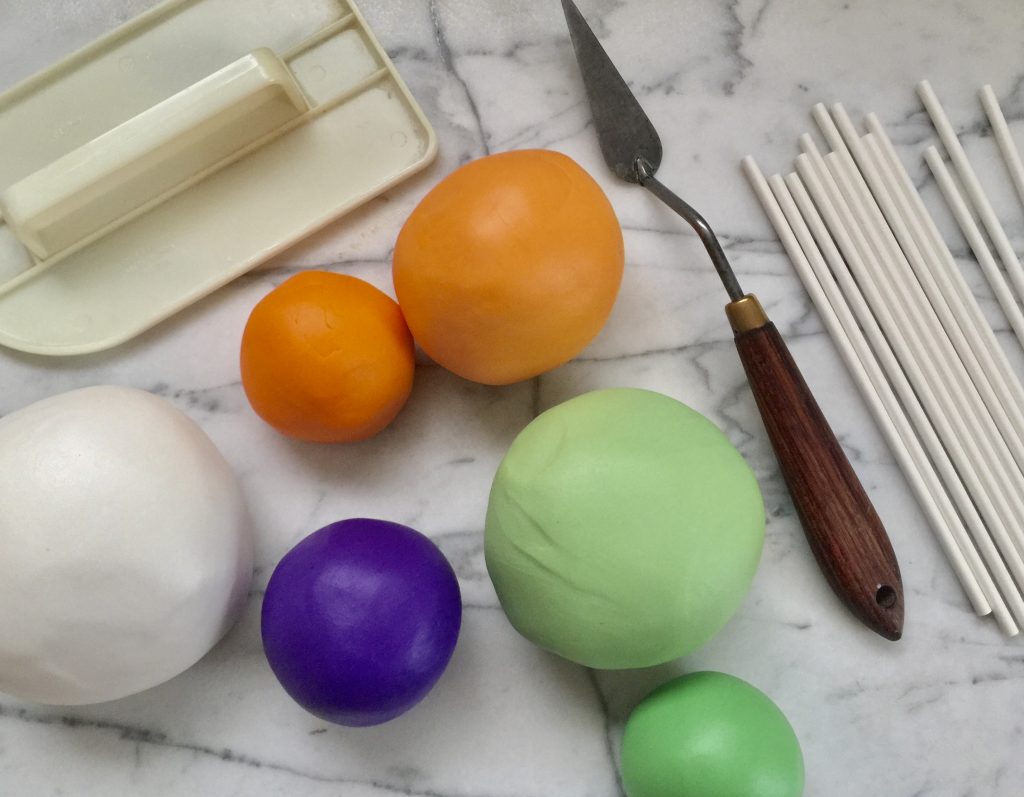 for fondant lollipops:
You'll need:
fondant in whatever colors you're using (today I'm doing a Halloween color story)
lollipop sticks (I like to use longer ones like these for versatility)
Roll out three colors of varying thicknesses (I like doing two plus white), finishing with the smoother to make the ropes even. Lay them together (work quickly so the fondant doesn't dry-if it does the strands won't stick together).
Twist the ropes together, rolling the rope into an even thickness using the smoother.
Trim the ends at an angle, and start rolling into a tight spiral. With a paintbrush put a teeny amount of water on the inside of the rope and roll the rest of the way. Lightly dampen one end of a lollipop stick and insert it into the pop, at the spot where the spiral ends. I like to use the smoother to press down lightly on the pop, to flatten it just a bit.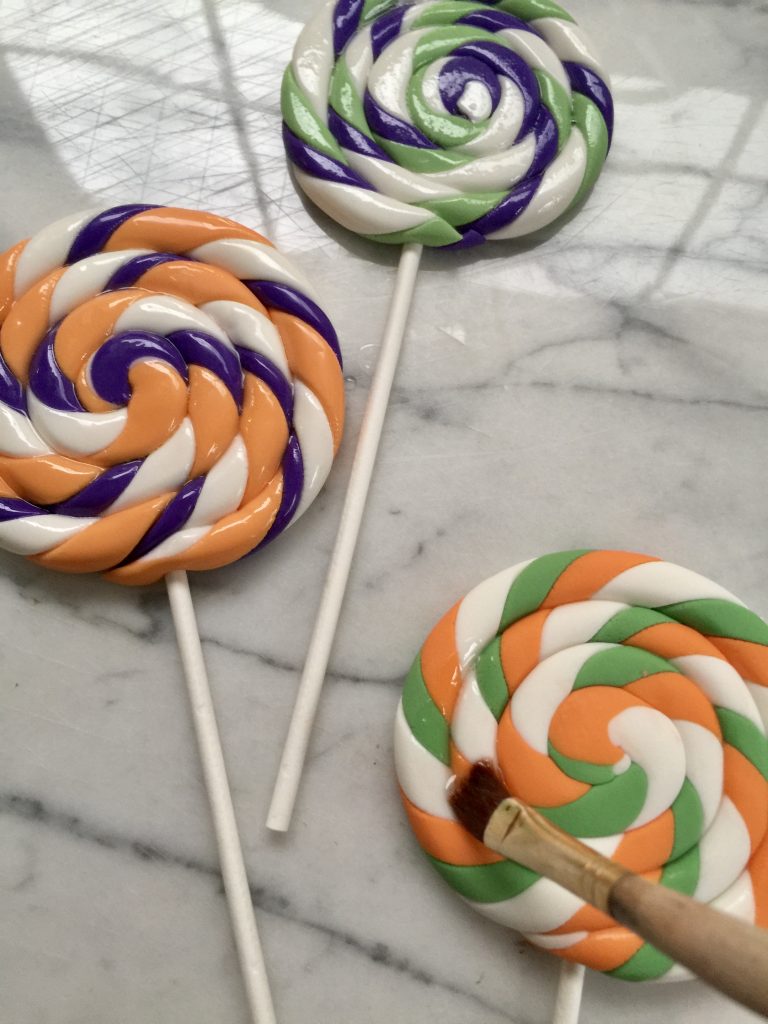 As a final touch of realism, do a quick coat of glaze. Just mix together equal parts corn syrup and vodka (or everclear if you can get it) and brush on. Let dry overnight.
for fondant streamers:
You'll need:
fondant in whatever colors you're using
fondant roller
dowels in various sizes, and/or boba tea straws
pastry cutter
Roll out a bit of fondant quite thin (I do about the amount shown at a time so I can finish before it dries out) and cut into strips (they can be the same or vary). Gently wrap around the dowels and let set for a few minutes. That depends on the humidity in your room; I check after about 8 minutes. You want them to be dry enough to not collapse, but pliable enough to bend without breaking. Ease them off the dowels, and bend a bit so they dry in a curve.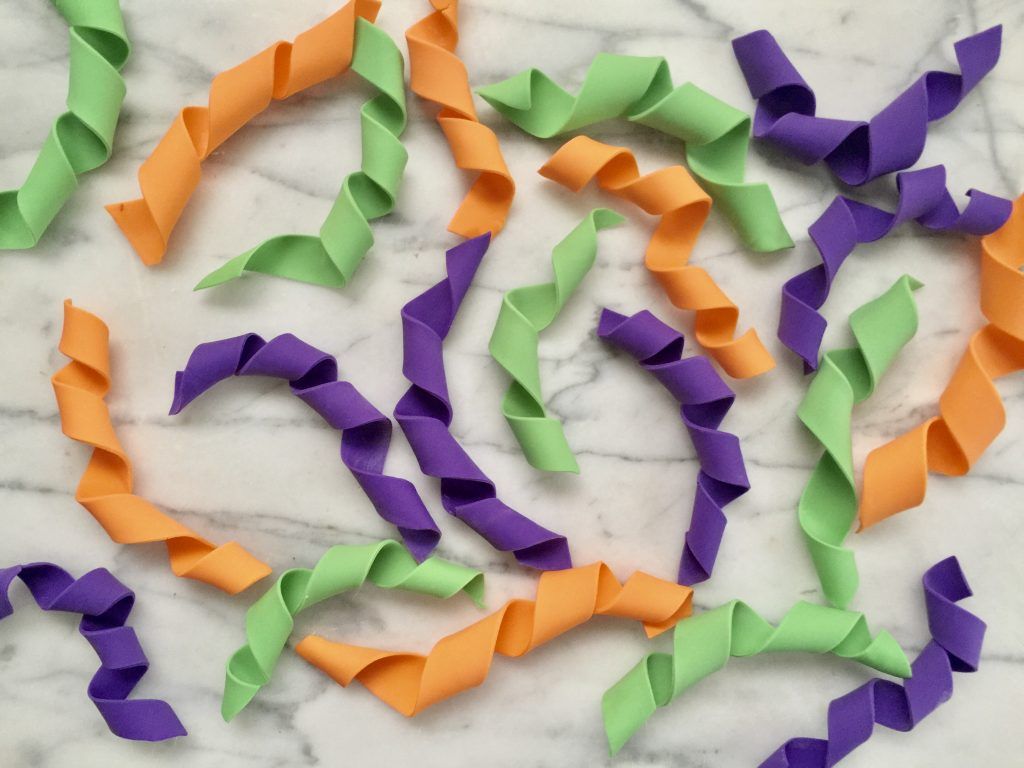 That's it! If you'd like to make the perfect chocolate cake to put these on, try this one!
Happy baking!!