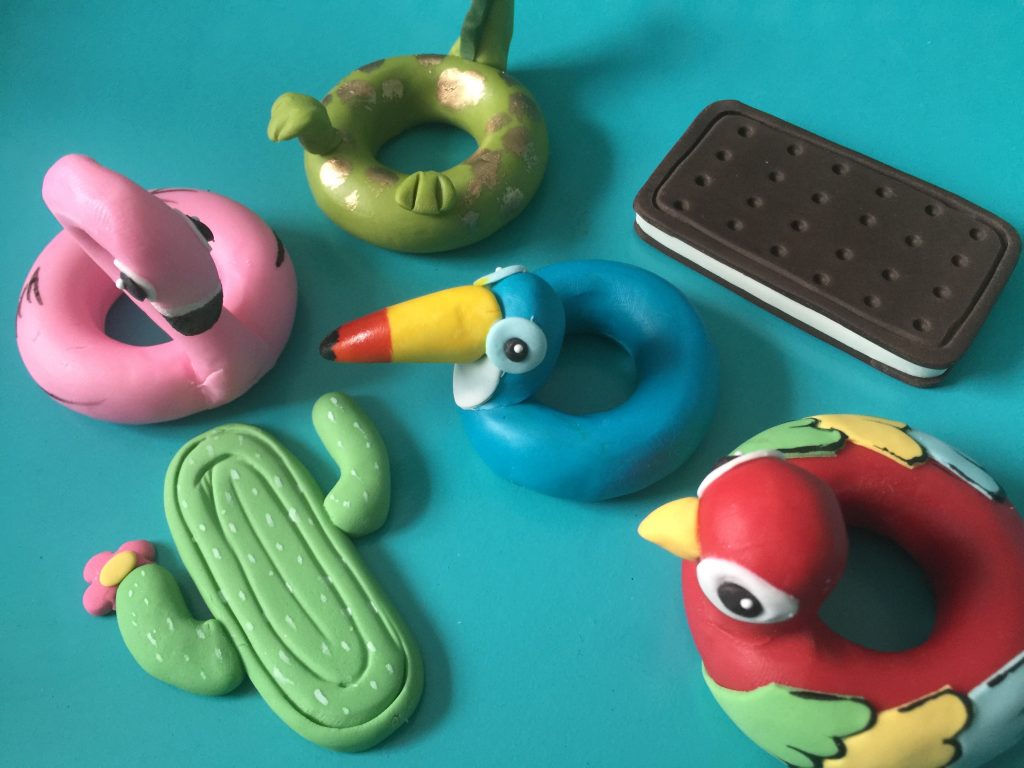 How fun are these?!? My friend Jess is obsessed with floaties and had the best idea for her housewarming pool party: floatie cupcake toppers! See how to make the ice cream sandwich, toucan and flamingo here.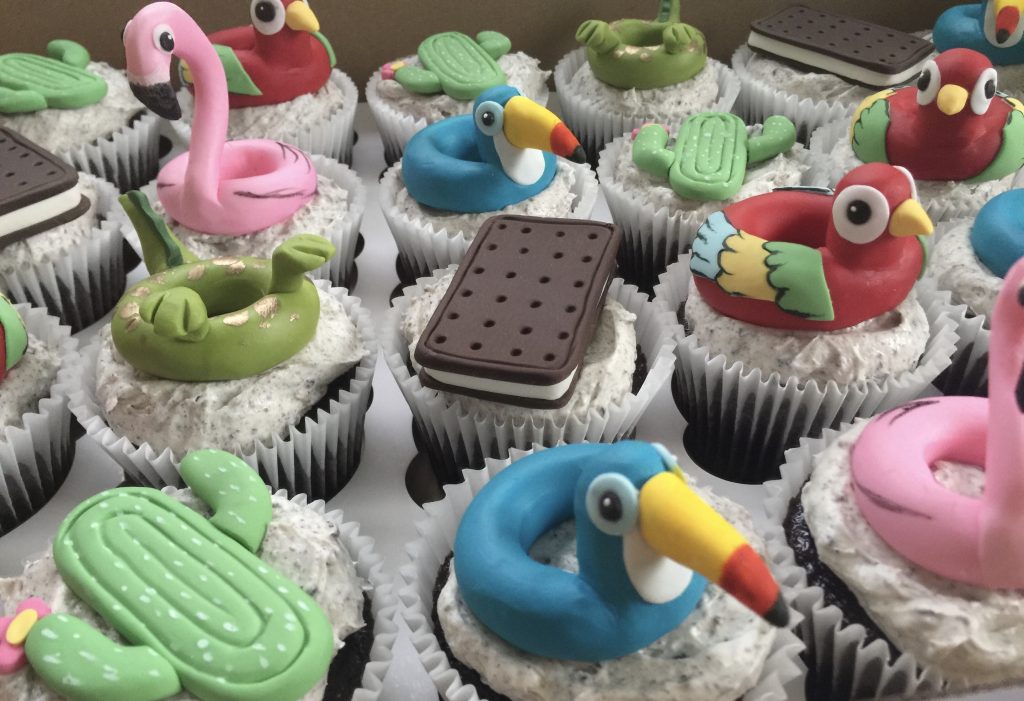 Here's how I did the parrots:
You'll need:
sugar shapers, optional but so useful
sharp, thin bladed paring knife
various sizes of circle cutters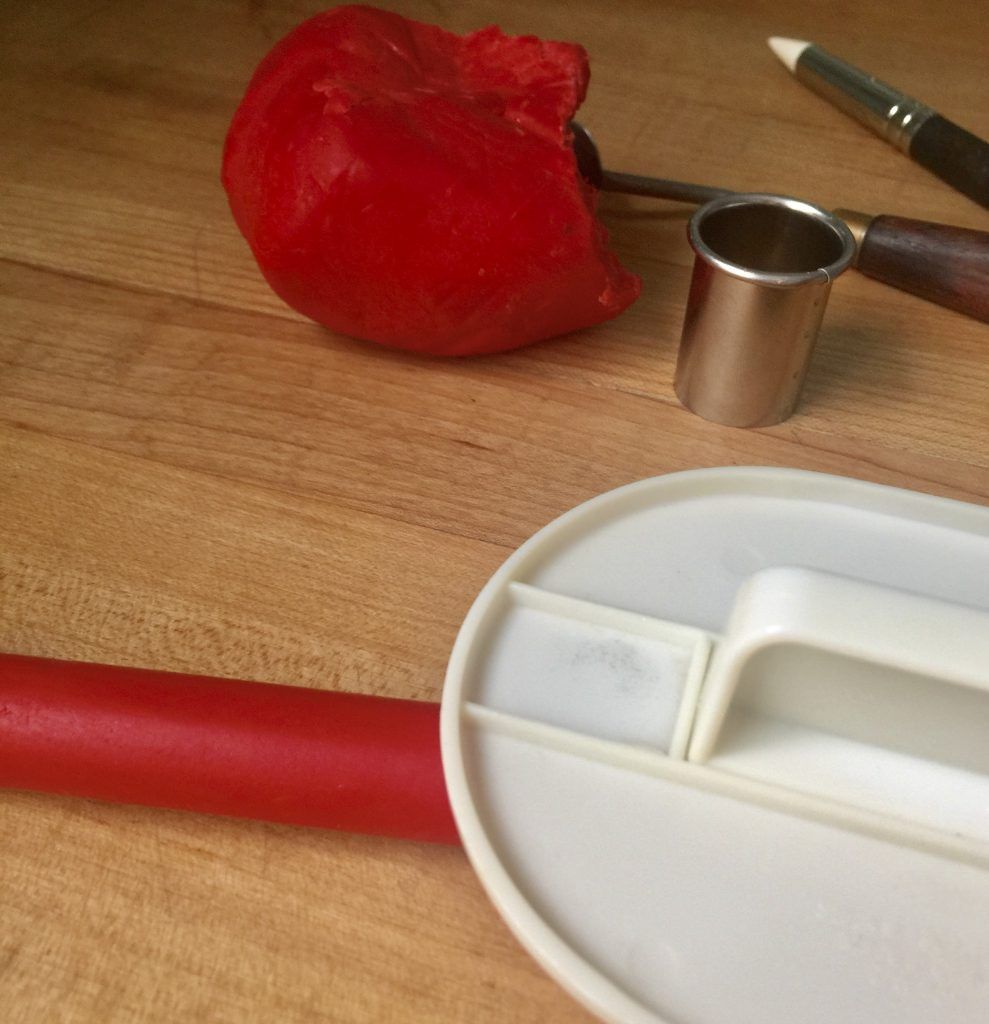 Roll some modeling chocolate (learn how to make it here) into about a 1/2" rope, using the fondant smoother to make it even.
Wrap the rope around a 1" cutter, cut the excess at a diagonal and bring the ends together. What I love best about modeling chocolate, and why I chose it for this project is the seams blend completely and easily. You can use the cutter to hold the ring, to lift it up and round off the underside.
Cut off a bit of the rope and round off to make the head; attach and smooth the seam a bit with the shaper. Make a cone shape from yellow fondant and attach to make the beak.
Cut small circles from white fondant and attach. Make a divot with the ball tool and roll a bit of black fondant into balls for the eyes. Use tiny nonpareils for highlights (push them in a bit with the ball tool or tweezer so they are flush).
add the wings
The wings are the fiddliest bit. I used a peony petal cutter but a plain rose petal cutter would work too (you could use a pastry wheel along the edge to get the feather effect). If using a peony cutter, cut two out, trim as shown and flip one over so they are mirrored.
Working with blue first, discard the smaller pieces. Use the cutter to trim the left hand one as shown and stick to the side of the floatie. For the right side one, that you flipped, you need to also flip the cutter so things line up. Stick to the other side. You can cut several shapes of each color at a time and keep them in a ziploc baggie so they don't dry out. Repeat the process with yellow, then green, but with the green just trim a straight edge.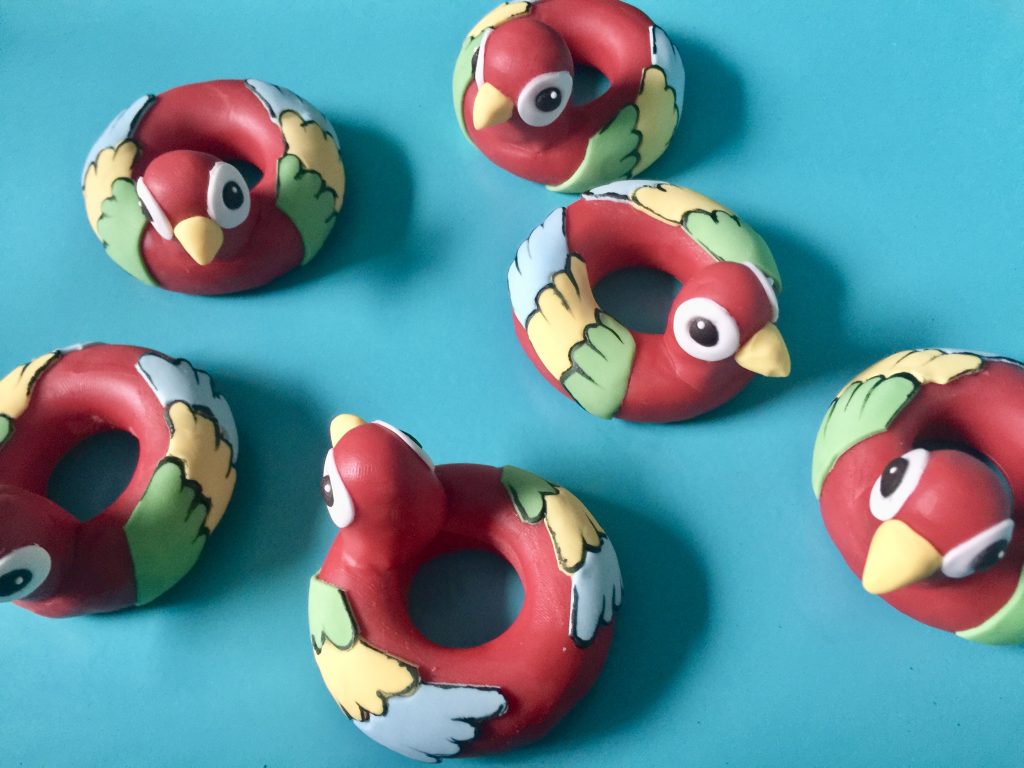 As a finishing touch, outline the feather edges with black food coloring (thin with lemon extract or vodka and apply with a small paint brush).
Perfect for pool side!
Happy baking!!